The Seminar
Did you know that Cabernet Franc is one of the five allowable grapes in a Bordeaux red wine?
That Cabernet Franc originated in Bordeaux France?
That Cabernet Franc is an older varietal than Cabernet Sauvignon? In fact, Cabernet Franc and Sauvignon Blanc are the parents of Cabernet Sauvignon!
Come learn all about the fascinating Franc and taste the difference that terroir makes to this ancient grape, while surrounded by the peacefully aging wines in the barrel room at Buttonwood. Join Patrick Will as he takes us on a journey of Cabernet Franc from around the world, starting with a rosé, then moving through the Loire, and then to three more internationally-styled wines from Bordeaux, Tuscany, and South Africa. A rare treat to taste and learn about many different styles of Cabernet Franc, all in one sitting!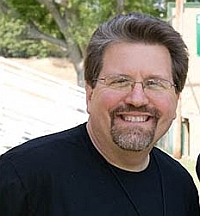 After completing his Masters in Musicology at Cornell University in 1982, Patrick lectured and taught Music and English there until 1986, when he entered the wine trade full time after moving to Boston. In 1987 he was named "Grand Wizard of California Wine" by a trade group seeking the most " California wine-knowledgeable" retail or restaurant employee in the US. He moved to Santa Barbara County in 1987 to manage the sales at Firestone Vineyard, and became General Manager thereof in 1989. He served as President of the Board of Santa Barbara County Vintners' Association from 1991 through 1994. In 1996 Patrick joined Frederick Ek to form Ex Cellars Wine Agencies, Inc., an importer of Fine Wines, and is currently serving as Vice-President of Brand Management and Development for VINTUS.